Thetraveljunkie.org – One of the things that Almere is good for is the library, hence why we decided to visit De Nieuwe Bibliotheek Almere, where you will find one of the best library in the world. De Nieuwe Bibliotheek Almere is based on a new concept where the library is composed of a number of 'specialist shops' that appeal to different interests and areas, such as youth, culture, travel, health, etc.
The new library is the largest and most successful cultural organisation of the city. The inhabitants of Almere and the town council are really proud of the library. The library contributes greatly to a better image of new town Almere. From all over the Netherlands, and from abroad, people come to visit the library in Almere.
With out-facing books, the New Library looks more like a bookstore than a library. The New Library was designed to be a place where people could relax and hang out.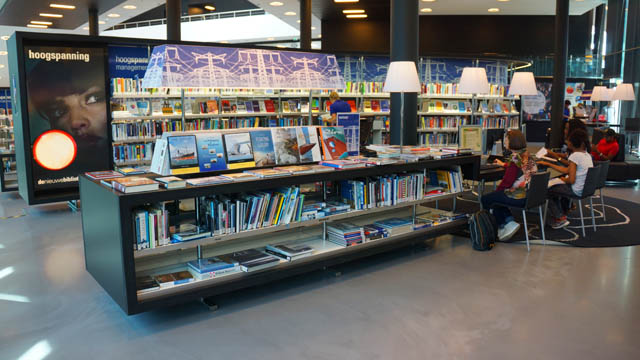 The most obvious change is that people, both members and non-members, are staying longer to meet each other, to search for books or other media, to have a cup of coffee, to consult, to study, to work, to attend activities etc.
And everyone is exceptionally proud of the library. The library contributes to a better image of the Almere.
By also providing other services including snacks and drinks at Newscafé; by an extensive program of events; by creating a reading garden; by offering gaming, exhibitions, and a piano that visitors are allowed to play on. The modern look and decor and the prominent place in the heart of the city also made it OK to be seen there as a young person.
Library visitors, members and non-members, have free use of PC's and wi-fi, thus enabling everyone to participate in a highly digitized society.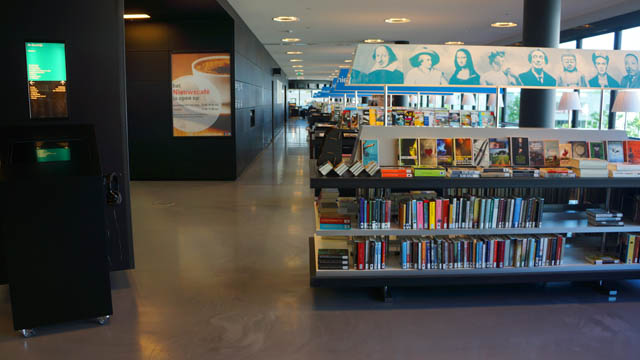 www.denieuwebibliotheek.nl.
xxx
Happy Sustainable Travels!
Follow us on Instagram @TravelJunkieID, Twitter @TravelJunkieID & like us on Facebook.