Thetraveljunkie.org – This was me taking a little breather on the Tha Chin river to Sampran Riverside organic farm.
I enjoyed to notice that the water looked very pretty. The tide was a little up. And how I love wooden-boating on quality boat paths.
I just love this momento. It's funny how I become so calm and peaceful every time I see the river.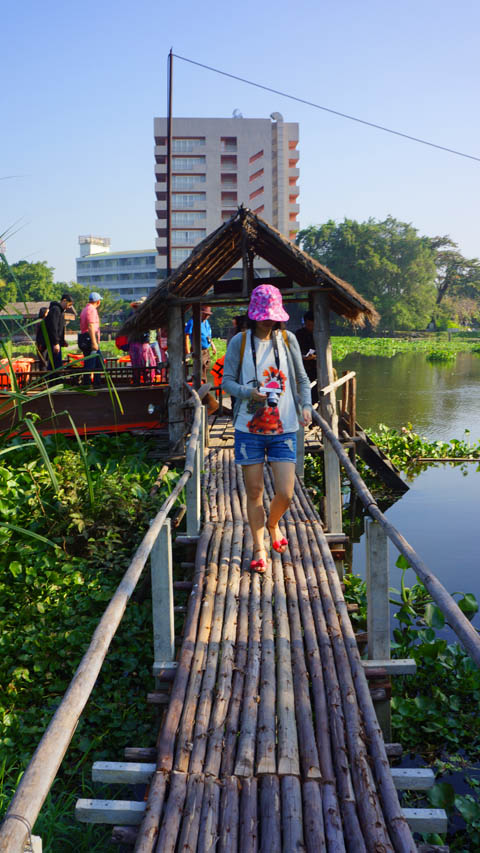 I get this overwhelming sense of belonging, of stillness, of contentment.
It helps me find my happy place. It was a good day!
Love and happiness to you all!
xxx
Happy Sustainable Travels!
Follow us on Instagram @TravelJunkieID, Twitter @TravelJunkieID & like us on Facebook.